How using Lean Methodology saves you time and money
You have a challenge within your business, and you want to tackle it with tech. You have an idea for a software project; it might be a new platform, it might be automation, or it might be something completely bespoke. You write a spec, you get some quotes and your big idea is executed. All sounding ok? We just want to stop you there a second.
Because new software implementation takes a lot of time and investment, sometimes we recommend testing first. Imagine meeting a friend for a drink. They've been stressed at work for a while and they're a bit down. You've not even taken a sip, and they tell you they've decided to pack it all in and move to Mauritius. Mauritius is obviously a beautiful destination, you venture. But mate: you've never even been there on holiday?
Your new software idea like moving to Mauritius; it'll probably be amazing, and relieve some of the stress you're experiencing. But it wouldn't it be safer to go on holiday there first, before committing to emigrating? See what the opportunities are, scope out job prospects and consider if you can see yourself living there?
There's a few routes you can take with this, but we're fans of lean methodology. Lean methodology dictates that we must invest the least amount of resource possible to test a hypothesis. It allows you to make an informed decision. Much like going on holiday, there are platforms to help you visualize your new project. With no Code technology for example, you can test your idea before making a bigger investment. There are two apps we can recommend: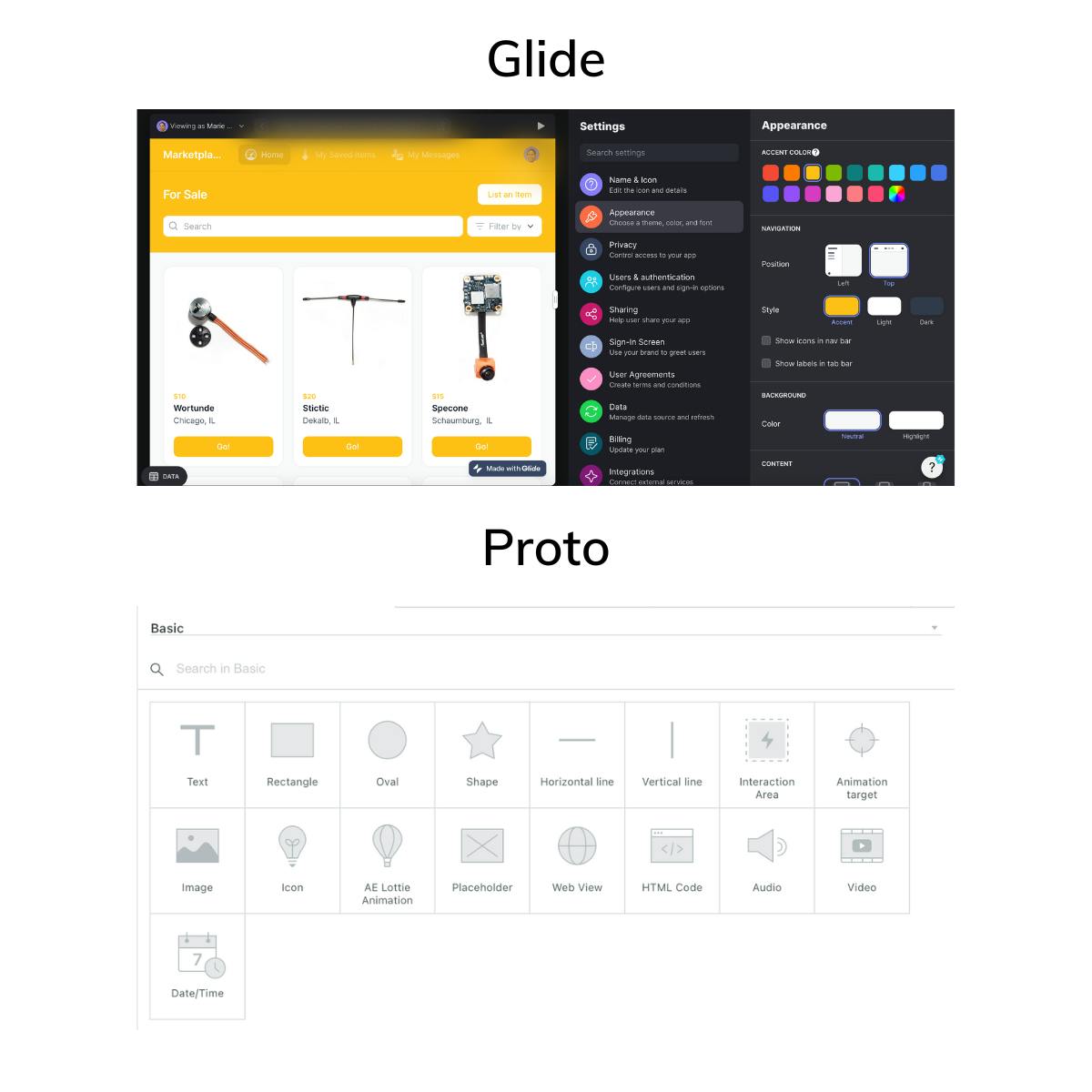 Glide: This is a drag and drop feature-rich No Code platform, which allows you to build a shopfront. If you're selling a product and you want to test the market, this program is perfect. You don't need to invest a huge amount of time or money into your site, and you can see how things go. There are plenty of features in the store front and user profile creation. The format is drag and drop, which allows easy set-up.
Proto: We use this program a lot. It allows you to prototype what a product looks like and how it will function, without writing any code. This won't function as a web platform, but it allows you to visualise and understand user journeys, which is vital at the ideation stage. You can customize lots of features, including buttons and headers. Once you're happy, then we go into custom code.
Both of these programs are a good precursor to building custom software:
It's cheaper to fix issues at this stage than after we've written code for something bespoke - Some problems and challenges simple don't need custom software, and the ROI isn't there to justify it.  If the problem can be solved using no code, then great,: we're happy to use it. 
Speed - No Code is great for smaller challenges; we can solve it in days/weeks, rather than a 3 month software project.
Visualisation - We want to do the right thing for our clients, and having tools to demonstrate the functionality and the aesthetic of a produce before coding means we're singing from the same hymn sheet.
If you've got a big idea, consider testing it first. It will likely save you time and money in the long-run.